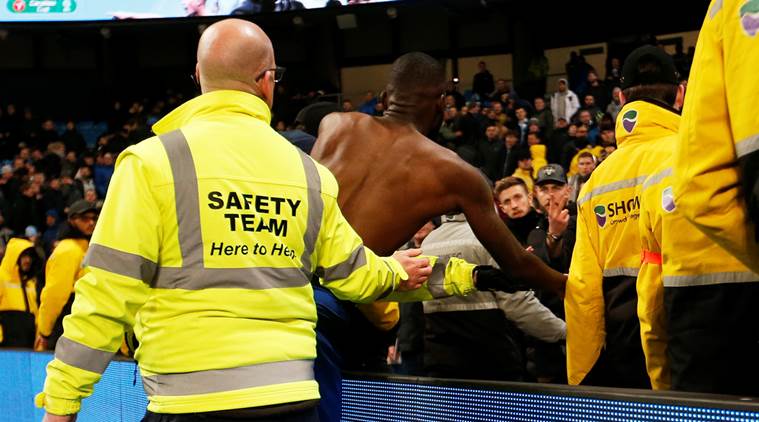 Chelsea defender Antonio Rudiger was involved in a heated exchange with a fan at the Etihad Stadium after a 6-0 defeat to Manchester City on Sunday. The Blues conceded four goals in the first 25 minutes and eventually gave away two more by the final whistle to register their worst result since 7-0 drubbing to Nottingham Forest in 1991.
With Maurizio Sarri's side suffering their third straight defeat in an away game, the German international went to speak to the away support at the stadium to offer an apology.
But not every fan was impressed with Rudiger's gesture and gave him a mouthful over the team's dreadful performance. Rudiger reportedly yelled back at the fan and exchanged angry words with him.
Rudiger staying to apologise to Chelsea fans.

At least he cares pic.twitter.com/lmLyEprK1c

— Lewis (@CarefreeLewisG) 10 February 2019
According to Football.London, Rudiger said: "I've come over to say sorry, stand in front of me if you've something to say."
The former Roma defender climbed over the top of the barricade to speak to the fan. He then asked the steward if he could cross the barricade to go one-on-one with the fan, though he was not allowed to do so. Later, the footballer gave his shirt to a young fan before joining back his teammates on the ground as the majority of the fans gave him applause.
With the defeat, Chelsea remained at the 5th position in the table, one point behind Manchester United who reached 4th position with a 3-0 win over Fulham.