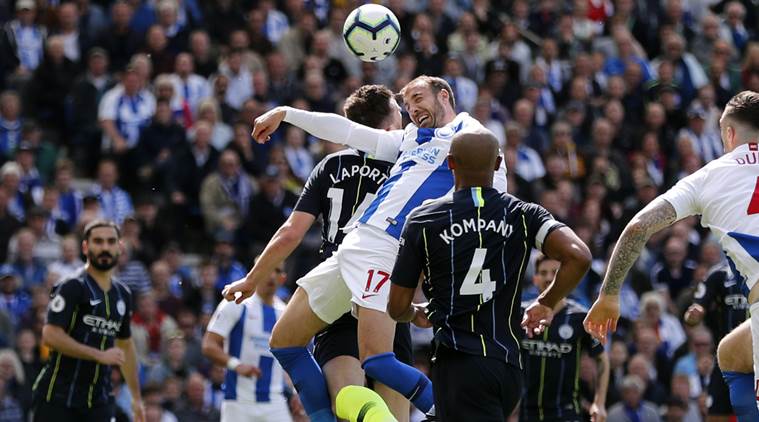 English Premier League Final Day Live Score, Liverpool vs Wolves, Brighton vs Man City, Football Live Score Streaming: Holy moly, what an exciting first half of football was in store on the final day of the Premier League. Manchester City came from behind to stay ahead on the title race. It all looked well for Liverpool when Sadio Mane scored the goal. Murray gave the lead to Brighton to further dampen City's chances.
But goals from Sergio Aguero and Aymeric Laporte has put the Blues back in the lead and now they have regained their top position. A late free kick almost saw Brighton equalising, indicating there could be more drama in store in the next 45 minutes.
Live Blog
English Premier League Final Day Live Score:
Premier League Football Live Score, Final day Live Online Streaming: Having absorbed everything Liverpool could throw at them in a titanic title battle, Manchester City will retain their crown with victory at Brighton & Hove Albion on Sunday. It is possible they could get by with a draw, or even an unlikely defeat, as they will start the final round of a monumental title battle one point ahead but Pep Guardiola's side know better than to expect gifts from Merseyside.
In all likelihood, City will rack up a 14th successive Premier League win and Liverpool will beat Wolverhampton Wanderers to make it nine in a row. If that happens, City will take the honours with 98 points to Liverpool's 97.